The Maven team is excited to announce our portfolio company Chariot was acquired today by Ford Smart Mobility, a new arm of Ford Motors. This is an incredible opportunity for the Chariot team to further their mission of solving everyday commutes with affordable, reliable rides.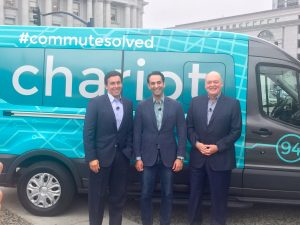 We first met founder and CEO Ali Vahabzadeh two years ago in September, 2014. We knew that companies like Uber and Lyft had already changed people's daily transit habits– but there was still a massive problem for city dwellers. Ride-sharing services were not a realistic daily solution because of the varying costs, and public transit rides could be unpredictable and lengthy.
Between that meeting and our first investment in Chariot a few months later, we met with Ali several times to really understand the vision and opportunity. We knew this would be a challenging company to build and even harder to scale. A defining moment for us was seeing Ali's passion and dedication shine through; we asked how he could possibly get people to trust an unknown brand? He said he already had– and was driving the routes himself, with rented vans full of paying customers. After a few members of the team experienced Chariot first-hand, we confirmed that his vision was becoming a reality by offering a reliable, efficient, and much more pleasant way to work. Chariot was helping people build community through their daily habits by riding with people in their offices and neighborhoods, while starting their day on a friendly and positive note.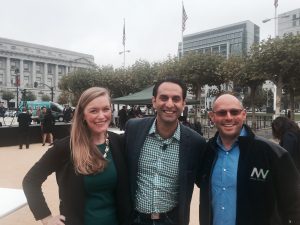 At Maven, we always look for a vision worth fighting for and a strong team that can execute it. It was clear Ali cared deeply about this issue, and he would work with the local government and other key stakeholders to provide a solution that worked in partnership with, not against, their efforts. Our friends at SoftTech VC were also investing, and we were excited to partner with them in the Seed round.
We can't wait to see what Chariot will accomplish next, with the power of Ford Motors behind an already incredible team and product.